Dive into the weird and wacky world of tea brewing. We've compiled some of our favorite tea gadgets that will make you ditch those store-bought tea bags for good. These make for great gifts for the tea-lover in your life, and pair perfectly well with our vast selection of loose leaf teas. Because loose leaf brewing is not just an all-around better drinking experience; it's also way more fun!!
A cup of tea is just one touch away!
Just load your leaves, add your water, and touch a button to determine the right brew strength. Customize your perfect cup by creating the ideal brewing conditions for black, green, white, herbal, or oolong! You can even keep your tea hot at your chosen temperature for up to 60 minutes! Your perfect cup of tea with the press of a button.
There were smartphones…now there are smart kettles!
This electric, pour-over kettle is Bluetooth compatible, which means you can control temperature and brewing time directly from your smartphone! This one's for those tea-lovers who want complete control and functionality over their cup. A nifty gadget for the techie in your life!
….and smart mugs!
Can you think of anyone who likes their tea lukewarm? Yeah, neither can we. This handy mug is temperature-controlled, and keeps your tea at a set temperature when sat on the coaster it comes with. Perfect for those who like to nurse their tea throughout the day!
Kick it old school with this dainty and elegant teapot set!
For the tea enthusiast who is conscious of keeping their interiors elegant, this beautifully dainty teapot set is the perfect choice!
A collapsible kettle – perfect for the tea and travel-lover!
For the weary traveler: a kettle that collapses into a portable disc which takes up minimal space in your luggage! A brilliant solution to those who like their tea on the go.
How about a travel set for all your loose-leaf brewing needs?
One should not skimp on loose-leaf tea when traveling! For the true tea connoisseur, hotel tea packets and paper cups just won't do. This travel tea set comes with a loose leaf diffuser, tea caddy, and some sleek and adorable cups in a double-layer, anti-collision cloth bag, for that perfect sip on the go.
Tea mug with built-in infuser
The perfect gadget for those who like the feel of a cozy mug of tea on their morning commute, at the office, or anywhere else that isn't home. The built-in infuser makes loose leaf brewing a breeze on the go!
…or the same technology in a sleek, glass tumbler design
This tea mug is made for those who love their extra-large mug of tea on the go. This 34oz mug is made from double-walled glass, which will keep your tea hot for hours! Plus, it comes equipped with a removable tea filter and handy protective sleeve with a built-in handle.
The perfect tea spoon.
Create that perfectly rounded scoop of loose leaf tea, everytime! The perfect companion to your cup of tea; one spoonful is equivalent to one perfect mug of tea.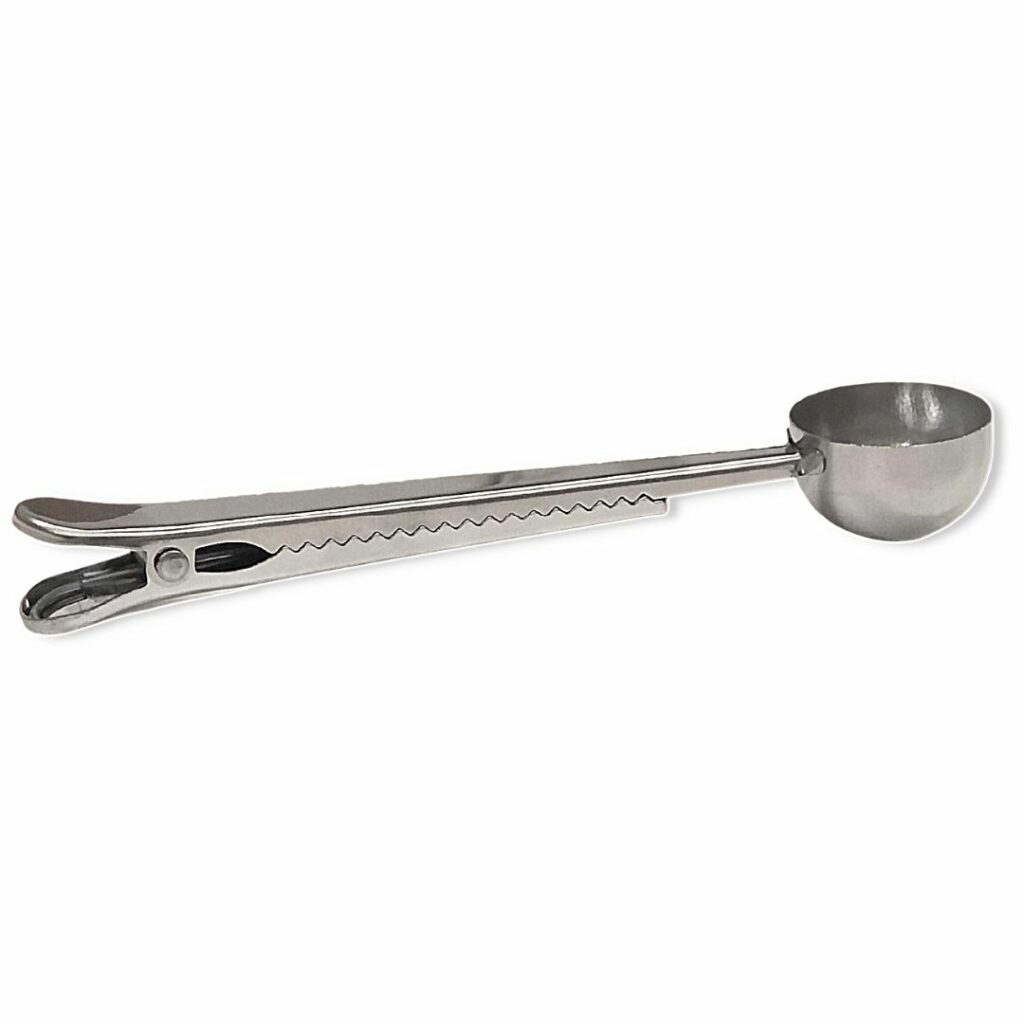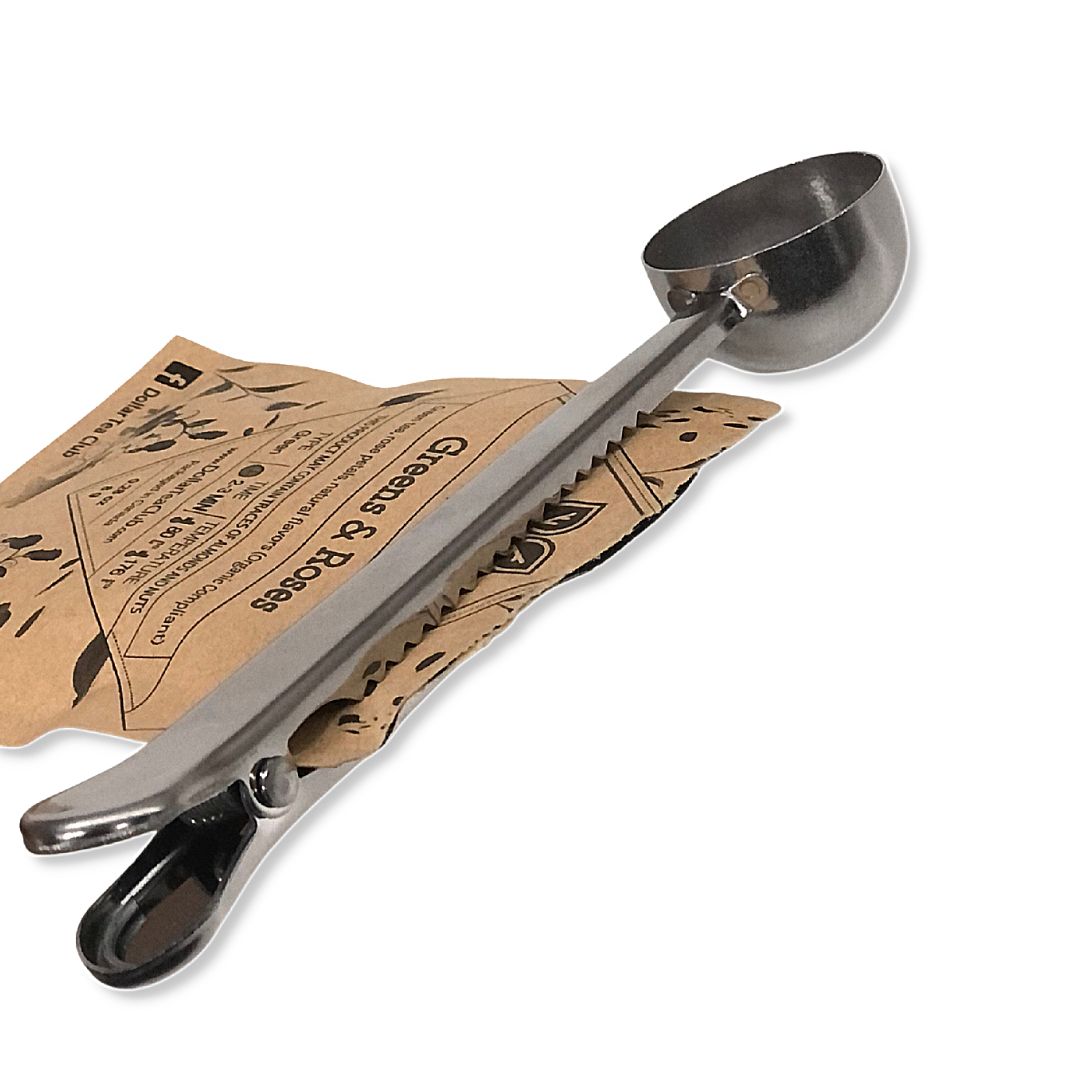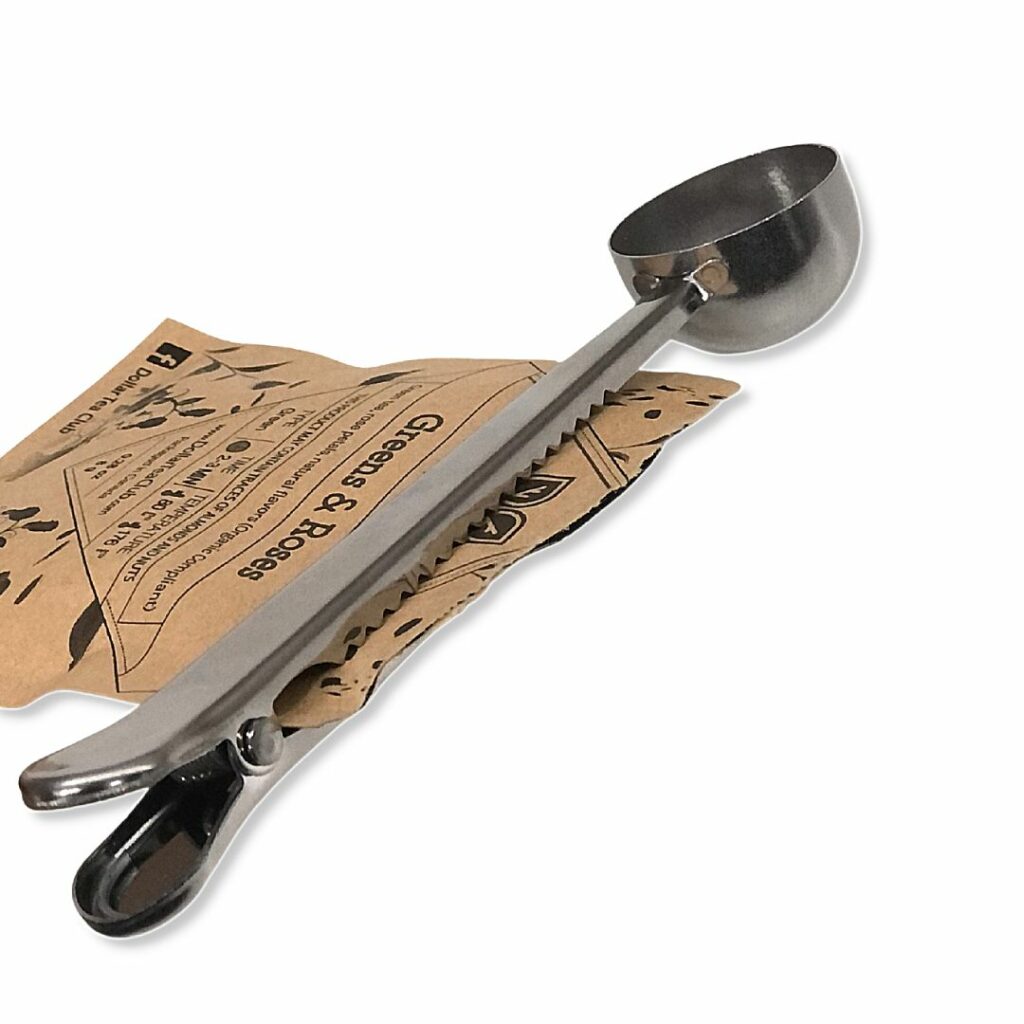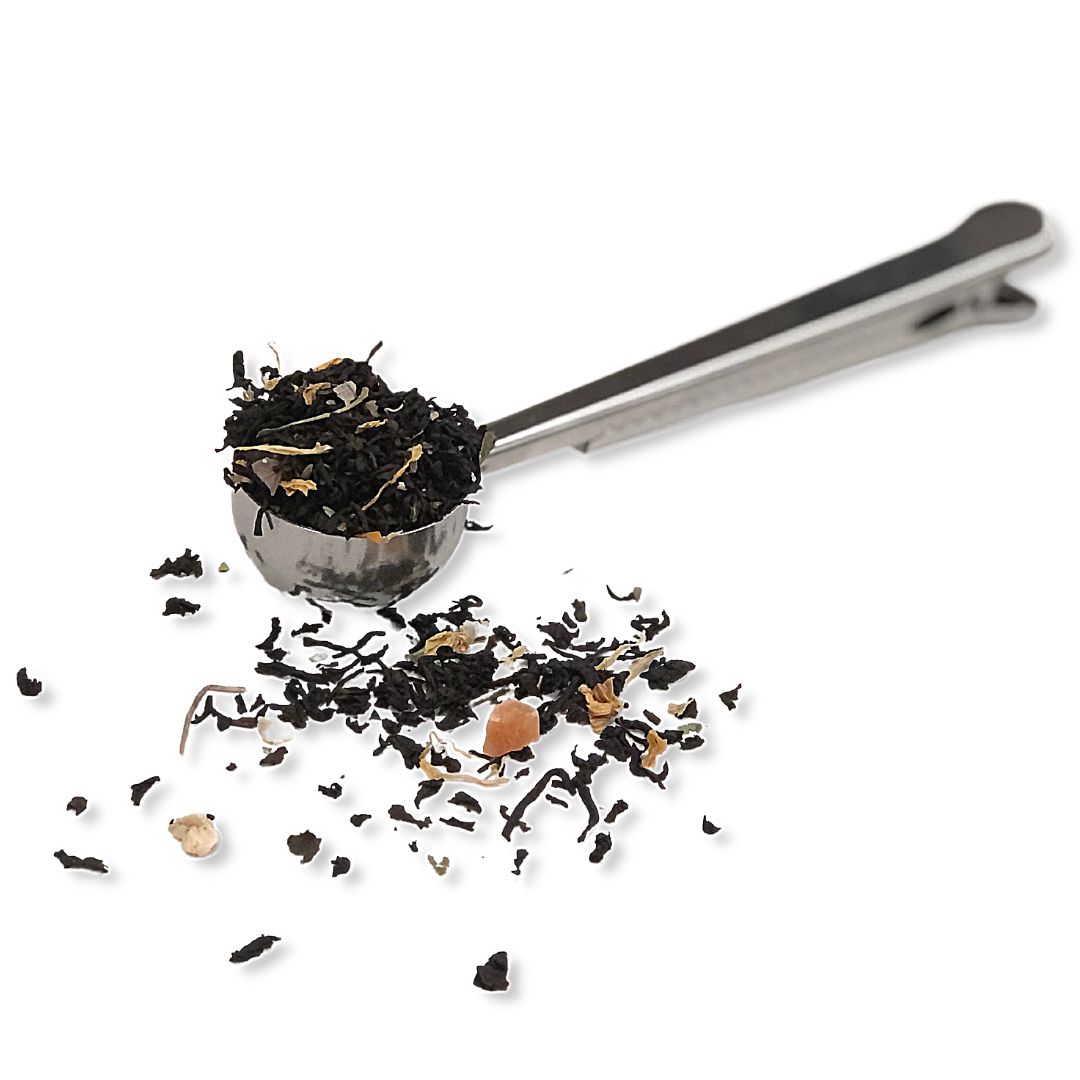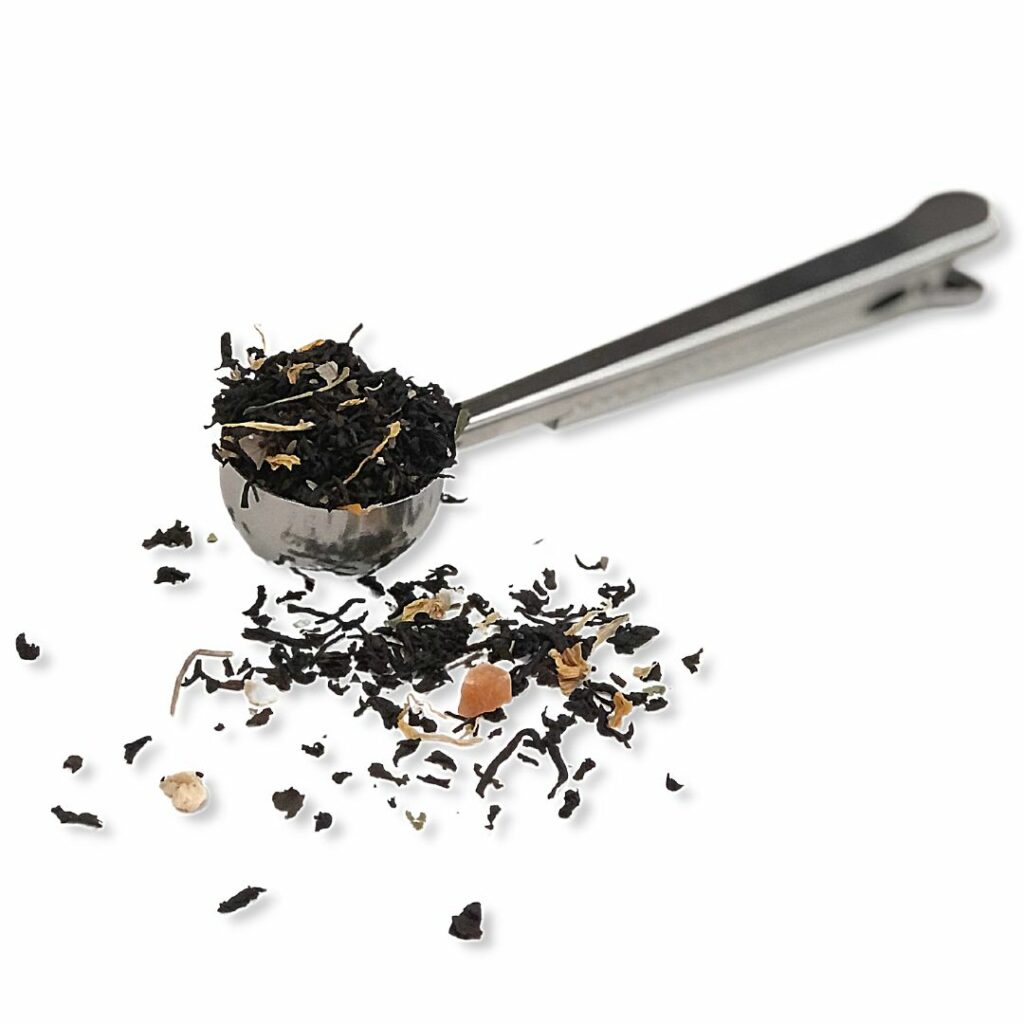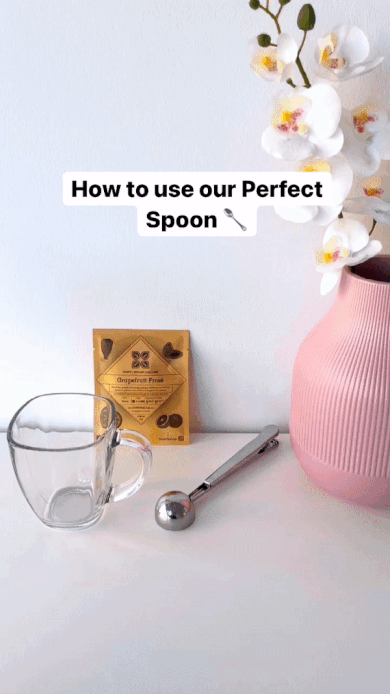 A tea timer that takes the guesswork out of brewing time!
These stylishly designed sand timers let you know exactly when your tea is brewed. Comes with three different timers for three varying intensities. Get that perfect cup of tea how you like it, everytime!
A tea brewing guide to hang in your kitchen!
This beautiful print not only looks great hanging in your kitchen or dining area, it's also a handy steeping guide for your vast selection of different tea varieties. Stylish and functional is what we like to go for!
Stylish canisters for your loose leaf teas
These glass, air-tight canisters have a sleek, minimalist design, and will keep your favorite loose leaf teas fresh and flavorful! A win in our books.
Contemporary tea coasters
These gorgeously-made cedar wood and epoxy resin coasters will prevent tea rings in style! A great gift, as well as a great way to impress your guests.
Wow guests with a stunning bamboo Chinese tea tray!
This traditional tea serving tray is the perfect accompaniment to your tea set, and even has a drainage system for your waste water. Makes for an elegant and mess-free tea serving experience!
Loose leaf tea infusers for those with a sense of humor
Looking for the perfect gag gift for a fellow tea lover? Look no further! Made of high-quality, easy to clean silicone, these are sure to inject an element of fun and laughter into your tea drinking experience.
These adorable critter infusers are guaranteed to make your afternoon tea more fun!
A perfect compromise for those who love the rich flavor of loose leaf tea but love tea bags.
Let the harmonious fusion of green tea, almonds, chocolate, and a delicate bouquet of flowers transport your taste buds to a world of exquisite flavor. Each sip is an invitation to savor the finer things in life.
Let the harmonious fusion of green tea, almonds, chocolate, and a delicate bouquet of flowers transport your taste buds to a world of exquisite flavor. Each sip is an invitation to savor the finer things in life.