The Only Customizable Tea Subscription Available
Get Your Favorite Teas Delivered Every Month
Discovering new blends of loose tea every month has gotten so much easier for tea drinkers. Only Customizable Tea Subscription is Available. The Tea Club offers a few different subscription boxes that you can get monthly, depending on how much tea you drink.
The Explorer:

3 new samples to try every month
The Sensei:

3 samples, a mystery pouch, and other tea drinking necessities

The Sommelier:

Tell us how much tea you drink and we'll customize the perfect box for you
These subscription boxes are a hit because they send subscribers the perfect amount of tea each month to keep them happy. Whether you're just interested in trying new flavors or love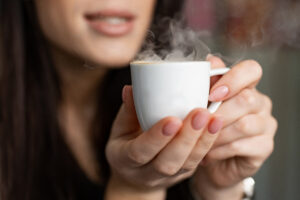 the idea of skipping the store and having your tea for the month delivered, there's a perfect subscription plan at The Tea Club for you.
Tea Club Subscriptions Are Even Better Than You Thought
So, there's one thing about The Tea Club's subscription boxes that set them apart from the crowd. The great thing about getting tea samples is that you can try out new flavors before committing to buying a full pouch. This way if you don't like a certain blend of tea, you don't have to feel bad about wasting it.
However, there's also the other side of the scenario. There could be a tea blend that you normally would have overlooked, but ends up being your new favorite. When you fall in love with a blend of tea you need to have it in your life. At The Tea Club we offer something those other tea companies don't, customizable tea subscriptions.
Was there a sample in last month's box that tasted too good to be true? Those 2 cups you got from the sample packet just weren't enough of that heavenly blend? With a customizable monthly tea subscription, you can easily add your favorite blends for as long as you want. You can have your favorites delivered every month, or send specific teas on a one time basis. The choice is up to you.
Build A One Of A Kind Customizable Tea Subscription Box
Do you already have a subscription to The Tea Club? Well, adding or removing products is incredibly easy. With a few simple steps you can have the customizable tea subscription of your dreams. 
When you know which teas you would like to add, log in and click on "view subscription" on the top of the page. Once you arrive, you should see everything that will be included in your subscription next month. To the right of each item in the cart, you will notice an icon. If the icon has two arrows forming a circle, that item is continuous every month. However, if there is a number 1 in a circle then that item will only get sent to you next month.
If you would like to have an item sent to you, find that tea's page in the shop. Once you get to the tea's page you should notice 3 different options to purchase it:
Select the option that you would like, then directly below the price it will give you the option to get it with your next box. Open the dropdown menu and select your existing subscription, then hit the "add to existing subscription" button. 
That's how easy it is to build the customizable loose leaf tea subscription of your dreams. Whether you prefer rooibos or mint or a little bit of it all, you're in complete control of what goes
in your tea subscription. 
Get What You Really Want With Customizable Tea Of The Month Clubs
Tea is one of those drinks that helps a person unwind, so The Tea Club has no desire to make things complicated for their fellow tea lovers. Building a custom tea subscription is just as easy as drinking a soothing chamomile. As long as you get the items you want in your cart before your next subscription gets processed, they will be in your next box. 
Changing your subscription is completely hassle free too, that is why they call it customizable after all. If you find that you've added too much to your subscription or want to change around which flavors you're getting, then go back to "view subscription" to easily remove them. 
You can get all of the accessories you need to make your tea drinking experience complete too. There's the option to add honey sticks, infusers, filters, ect to make sure this box is the perfect fit for you.
Final Thoughts: Customizable Monthly Tea Box For The Win!
At The Tea Club we know how important it is to have a stash of your favorite blends on hands at all times. When you take a drink of one of those monthly samples and know it's love at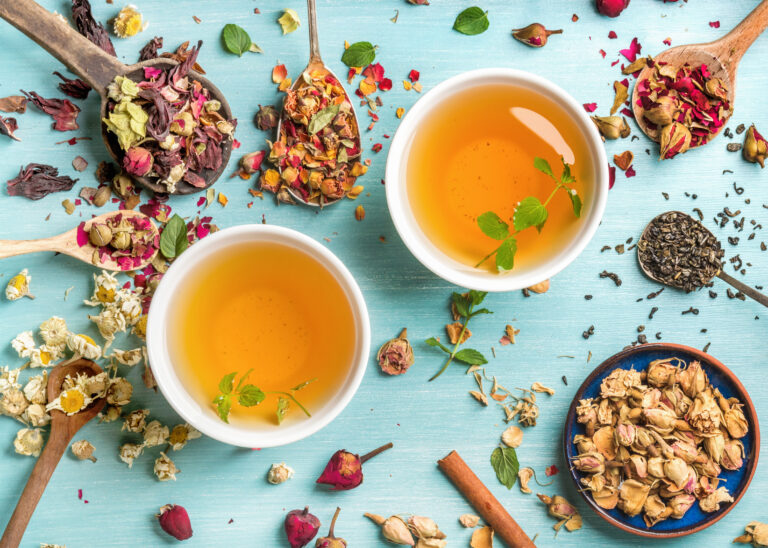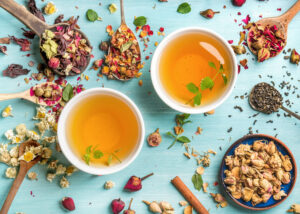 first sip, then you should have the luxury of being able to drink that tea every month.
Customizing your subscription to meet your needs has never been so easy before. Fill up on all of your favorites so you never have to worry about running out. What are you waiting for? Head on over to The Tea Club and start customizing your subscription now. 
We also have this really awesome video you can view that shows you how to change your subscription – just one more way The Tea Club has your back! Click here to view the video.