Teas That Welcome Spring
The Best Teas To Try This Season
Spring is finally here. The sun is shining, there's no longer frost coating the ground every morning, and the daffodils are finally starting to make an appearance. We can finally say goodbye to old man winter and pack away those heavy jackets for another season. Now that we are no longer searching for drinks that will warm our souls on those brisk days, it's time to introduce some delightful spring teas flavors to our teapots.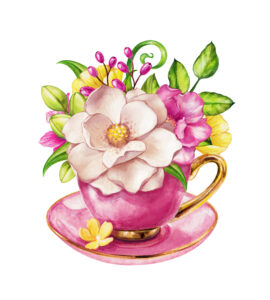 The thing about spring is that you really do need to be prepared for all temperatures. When you leave the house in the morning, you may need a jacket to stay warm. However, after lunch you may be warm enough to strip down to a t-shirt. You need to be prepared for both hot and cold weather when spring rolls around, so you need a tea that can also do both. The best kind of loose leaf spring tea will taste just as good hot as it does iced. 
If you're looking to add some tasty loose leaf spring teas to your collection, Dollar Tea Club has some great selections to choose from. These are some of the best spring tea blends to enjoy this season:
While these tea blends are delicious every season, they really come out to shine in spring. It's time to wake your tastebuds up and put them in a better mood. It's time to start your spring cleaning, and these are the teas that will help (or at least try to) get you started. Turn your furnace off and turn that kettle back on, Dollar Tea Club has some delicious spring teas that you need to try this season!
Amaretto Blush is a new tea that was just introduced this season. This sweet spring tea has a delicious almond cherry flavor while keeping things mellow. We know how much tea drinkers enjoy tea blends with almonds, and this black tea hits all the right notes. A dash of sugar or honey is all it takes to really bring out the wonders of the amaretto flavor. When you're after a tea to lighten your mood on a beautiful spring day, Amaretto Blush will remind you why you love this season.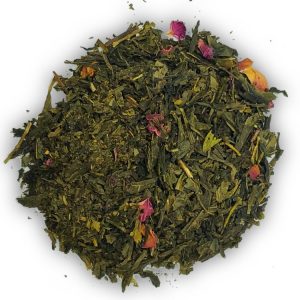 The ideal tea for spring should remind people of the beauty that spring brings. One thing that many people look forward to when the warmer days arrive is seeing all the beautiful flowers start to bloom. Greens & Roses is a smooth tea for spring that embodies the flavors of what spring is really about. 
Waking up on a nice sunny morning is always nicer when there's an energizing green tea in your mug. Imagine if that green tea also had light fruity and floral notes that took your mind to the most beautiful botanical garden. The exotic characters in this spring tea are one of a kind, and likely to inspire your inner gardener.
We know spring has officially made her mark when those beautiful white jasmine blossoms begin to bloom. They are one of the most beautiful scented flowers mother nature blessed us with, and they taste just as good as they smell. Well, you may not enjoy eating the sweet scented flower when it's freshly picked, jasmine does make a lovely addition to any tea. When we're looking for spring tea blends, we're always checking the ingredients list to see if jasmine is one there. This is one floral that always captures the real taste of spring. To make this spring tea even more delightful tasting we've included mango, apple, and sweet berry pieces.

Fashion fanatics love spring because they get to pull all the beautiful bright colors out in their wardrobe. Everything Nuts is one of the most fun teas to have in your mug this season because of its vivid pink hue. The look of this spring herbal tea will put you in the right mood for the sunny season. It also has a decadent flavor that's sure to please even the toughest tea critics. The sweet blend of almonds, cocoa beans, and hazelnuts make this tea taste like a dessert in a cup. Yet, the tangy fruit pieces give Everything Nuts a refreshing twist. 
You know spring is here when those honey bees start buzzing about. After all, those spring flowers are what keeps them going. Many people enjoy the flavor of honey in the spring, and Dream O Honey is luscious rooibos spring tea blend that will give them what they've been craving. After a day spent outside in the fresh air, this is the perfect tea to wind down to. The natural flavors are light and refreshing, which is exactly what people need on a nice spring evening. 
Final Thoughts
Now that warmer weather is finally here, we can pack away all our winter clothing. However, you should still leave that kettle on the counter. Dollar Tea Club has many teas for spring, all tasting good whether they are served hot or cold. If you're looking to cut back on sugar and calories,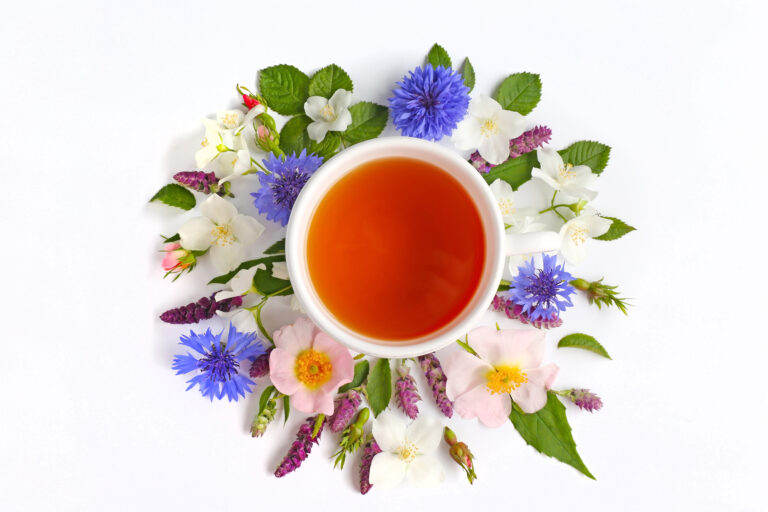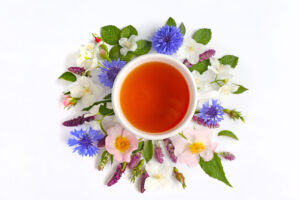 then you should be filling your cup with spring teas. When you're ready to experience the taste of spring, check out these selections! 
It can be tough finding your ideal spring drink when you're trying to stay healthy. This time of year many companies start marketing their new spring drinks which are full of sugar and other artificial ingredients. If you're trying to avoid unhealthy beverages but don't want to cut back on flavor, you can't go wrong with tea. After all, Dollar Tea Club specializes in making delicious tea blends for every season. Our loose leaf spring tea blends are always ready to make your tastebuds bloom.