The Berry Tea You've Been Longing For
Strawberry Loose Leaf Tea
One of the best parts of taking a sip of tea is when the temperature is just right it can take you away from reality for a moment. This is why so many people take a "tea break". At Dollar Tea Club, we love a strawberry tea that can take us to another part of the world. The fresh strawberry flavor of Long Island Strawberry tea instantly reminded us of picking berries on Long Island. 
During the summer our tea master would look forward to a Long Island adventure of berry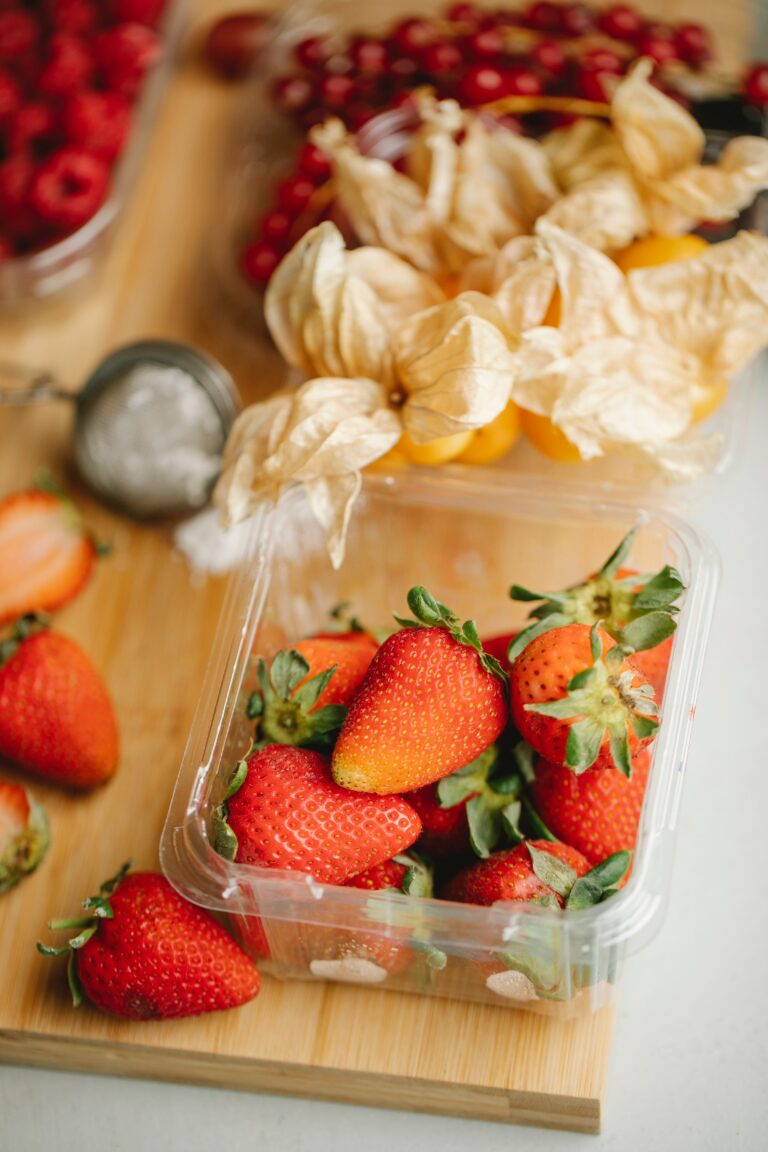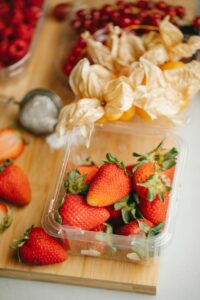 picking. There's no strawberry in the world that can compare to ones growing on Long Island. Strawberry tea has been a popular request and we knew our strawberry loose leaf tea blend couldn't be ordinary. We wanted the true berry flavor that we tasted on Long Island.
Satisfy That Strawberry Craving
Fruit teas and herbal teas have been high in demand lately. Everyone seems to be buying fruit teas in bulk because these hydrating blends are also caffeine free. Long Island Strawberry tea is the perfect choice for those fruit tea drinkers who are looking for a new berry tea to sip on. This beautiful pink tea smells just as amazing as it tastes. However, it is made with sencha leaves which do add a bit of caffeine to this beverage.
When you get a hankering for strawberries in the middle of winter, you may not be able to go on a hike around the island. However, you can still satisfy that strawberry craving with a high quality loose leaf tea that will have you coming back for seconds. This loose leaf tea blend captures your favorite summer flavors and puts it into a beverage you can enjoy all year long. 
Add a dash of milk and sugar to get that strawberries and cream flavor circulating around your mug. Long Island Strawberry was made for the berry lover. You don't have to go out berry picking to enjoy the taste of real strawberries. (You can have it delivered to your mailbox instead!)
A New Twist On Iced Tea
If you've subscribed to the Dollar Tea Club blog, then you may already know how much we appreciate a tea that can be enjoyed in more than one way. The interest in fruit teas has increased a lot in our shop and it's because people are discovering that they are just as delicious when served over ice as they are served piping hot. After all, it's all about preference. 
When you want a nice calming strawberry green tea, your mug will always welcome our strawberry tea blend. This tea is medium caffeine and makes an excellent afternoon pick-me-up. How you choose to drink it is all up to you!
A popular choice for making your own iced tea is Long Island Strawberry tea. This fruity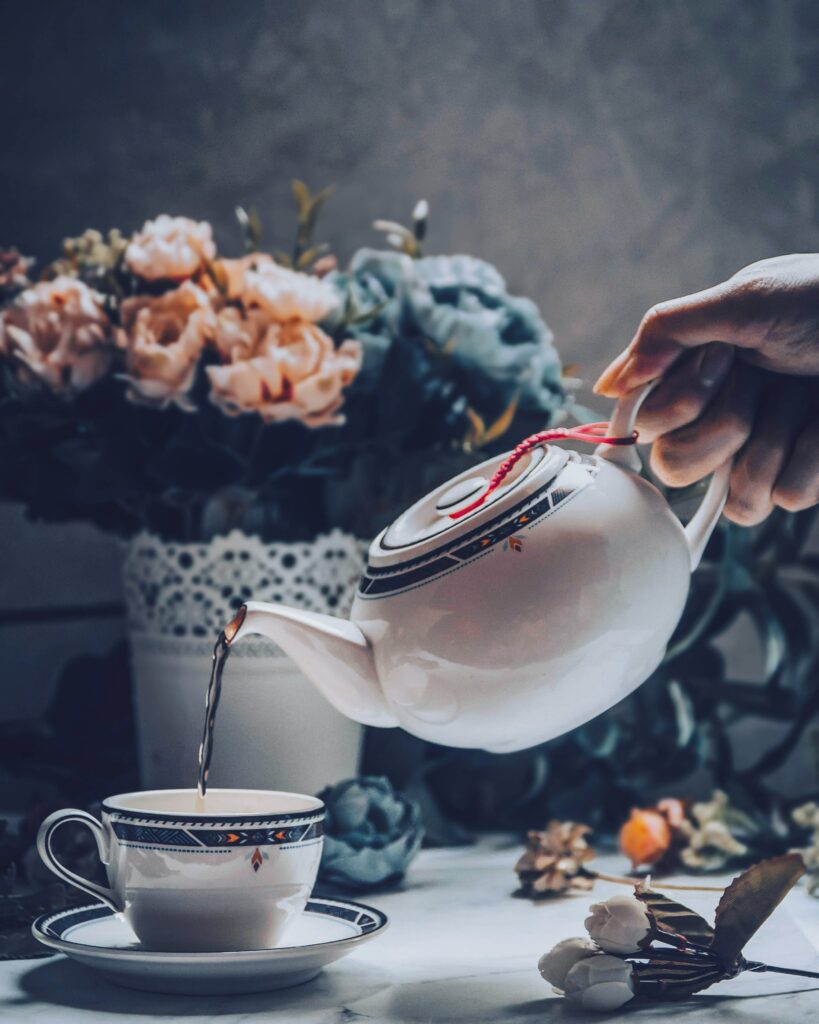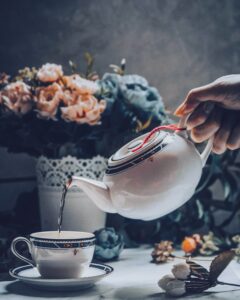 concoction is full of flavor. To make the perfect iced tea, we recommend adding an extra scoop of loose leaf mix when steeping your tea. If you like a flavorful iced fruit tea, you should allow the tea to steep for a few extra minutes. Normally we recommend steeping Long Island Strawberry for 2 to 3 minutes, but when you're making iced tea you can let it steep for 5. 
What's In Long Island Strawberry Tea?
If you're in the mood for a new berry tea, you can't go wrong with Long Island Strawberry. This lovely strawberry tea blend has a sencha green tea base. Sencha is a style of Japanese green tea that is actually the complete opposite of matcha. With matcha, the leaves are dried out to a powder, but with sencha they are infused with hot water.  Sencha leaves are grown in direct sunlight, and our teamaster knew these leaves would be the perfect fit for our delightful berry tea blend.
Of course, we couldn't make a berry loose leaf tea without some delicious strawberry pieces. To add smoothness throughout the beverage, we've also included papaya pieces. All ingredients and flavors in this loose leaf blend are natural. While some people prefer to add a touch of sweetness, we think the flavor of this tea stands out on it's own.
A Modern Take On A Traditional Taste
It's a summer tradition for many families to go strawberry picking on Long Island. That sweet juicy strawberry flavor brings back many summertime memories for a lot of people. While you may not be able to take a trip to Long Island every time you want a taste of strawberry, you can order a tea inspired by all those flavors to keep the tradition alive.
Anytime you want to enjoy strawberries, you don't have to get your basket and hiking boots ready. Instead, you can stay cozy and heat up your kettle. This new strawberry sencha tea will hit all the right notes when you are missing out on a beloved summer pastime. Don't let this one pass you by, strawberry tea is an excellent brew for all seasons. 
Final Thoughts- Long Island Strawberry 
When pumpkin season arrives or a snowstorm hits, strawberry picking isn't on the agenda. That doesn't mean you can't enjoy the delicious berry flavors though. Our Long Island Strawberry tea features strawberry pieces, organic sencha leaves, and dried papaya to bring you a flavorful beverage you will love all year long.
We know you've been craving more fruity selections for your tea collection. If you're a fan of strawberries then this is the tea you've been waiting for. This sweet and smooth blend is perfect for all occasions. 
Have you tried Long Island Strawberry yet? Let us know what you think in the comments below.