Tea Journals: Mastering the Craft of Tea
Never Make Tea The Wrong Way Again
Journals have been used for decades to help people master their skills. When someone's trying to learn how to accomplish something that's completely new to them, they will often use a journal to record their progress. Tea Journals, this is where they make notes of all the ups and downs of their experience.
Making the perfect cup of tea is an accomplishment to be proud of. Sure, a cup of tea is always fantastic, but the perfect cup of tea is what we live for. When the right amount of loose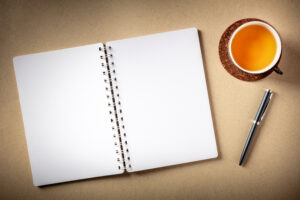 leaf is brewed with the perfect temperature of water, it becomes a beverage that tastes like it was sent from heaven.
Many people who are new to loose leaf tea think that they don't like it simply because they aren't making it the right way. Loose leaf tea does take some practice to get right, but once you figure out the perfect ratios it's well worth the effort. With a tea journal you can jot down every hit and miss of your tea drinking experience, helping you perfect the art of making the perfect cup of tea.
Dollar Tea Clu
b's Tea Journal: Perfect Tasting Tea From Now On
What is a tea journal? This tea book is used to help people make the most of their tea drinking experience. Tea is one of the healthiest beverages in the world, and if made correctly your body could benefit from drinking tea. It also tastes a lot better when made right, tea that's too weak or strong is never a treat.
In a tea journal, people can expect:
Tasting Notes
Steeping Guidelines
Wish Lists & more
This book is designed to help tea drinkers keep notes on their favorite blends, as well as mark down all the trials, errors, and wins of their tea making experience. If you recently bought a loose leaf blend you don't enjoy there's a good chance it's because it wasn't made the right way. 
Take note of what you didn't like and there may be a way to change it next time around. If it was too bitter add less loose leaf next time, or if the tea tasted burnt it could be because the water was too hot. This also applies to the teas you like, always jot down what you did so you don't forget.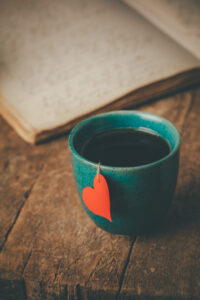 Steeping guidelines make it easier for people to get the correct ratio and water temperature as well. These guidelines are basically a recipe to follow when steeping tea. They let you know the perfect amount and temperature so you won't have to do any guessing. 
Tea Journals: Tea Done Your Way
So you just ordered a haul of new loose leaf tea. Your package arrives and when you open that box you feel overjoyed by all the new blends. There's black tea, and green, some rooibos, and even a nice oolong. You've got fruity flavors and florals, and the odd spicy note too. So many different types and flavors, but you probably won't drink them the same way.
You see some of these teas will taste best hot, but you may prefer others iced. Some make a good latte with extra milk, where others shouldn't be mixed with anything. While lemon compliments one blend, it may spoil another. However, you probably won't know all of this until you try them. Tea journals are a perfect spot to jot down all the best ways to drink your tea.
A New Gift To Add To Your Dollar Tea Club Subscription
Tea drinkers have been going wild over the Dollar Tea Club's monthly tea subscription service. It allows them the opportunity to try new loose leaf teas (and add their favorites) every month. Simply tell us what you want and we'll make sure it gets delivered to you.
Right now the Dollar Tea Club is offering the tea journal to it's monthly subscribers for free. If you're interested in receiving this book all you have to do is add it to your subscription and it will be sent out in your next box. No extra fees, just one nice surprise. 
Don't have a monthly subscription? That's nothing to worry about, you can still get this awesome tea book. Next time you are placing an order online with the Dollar Tea Club you can add it to your cart for no additional charge. The Dollar Tea Club always has their customers' backs.
Final Thoughts: Yes, You Need A Tea Journal
Our Frosted Cherry tea and our Cool Cucumber mix are both amazing, but taste completely different so it's important you make each blend custom to their unique flavors. While Frosted Cherry tastes sweet with a bit of honey, while Cool Cucumber shines when it's paired with mint. A tea journal is the best way for you to keep a diary of how you like to drink all of these tasty blends.
The best way to master something is to learn from your mistakes. Use this tea book to record every mistake you make along the way so they don't happen twice. Not only can you learn how to make the perfect cup of tea, but you can also use it to keep tabs on your loose leaf wishlist.
Explore your curiosiTea and make note of every step you take in order to make the best cup of tea possible. This is one book that every tea lover could benefit from. No more wondering where you went wrong, use this book to always make tea right.