Green Tea in the Summertime: A guide to Summer Tea
When the summertime heat comes rolling in everyone goes looking for their favorite thirst quencher. Many people choose to go for the traditional iced black tea or drink its sugary warm variation in the summer. While black tea is the most common go-to summer tea variety, it isn't as hydrating as one may think.
In fact, black tea is a known dehydrator and acts similar to coffee, especially when you are baking under the sun!
So if you are looking for something that will really quench your thirst for summer tea brews, you can try one of the many wonderful varieties of green tea. Unlike its darker counterpart, green tea actually hydrates you!
Still love your favorite black summer tea enough that you can't kick it out completely? Want to try a really wild green tea blend for your next summer tea fix? Then you should definitely experiment with this wonderful Tarzan & Jane blend (apricot, orange, and papaya) for your next summertime tea experience. This black and green summer tea mix will play around with your taste buds all while leaving you guessing on its fruity combination. This wonderful flavored tea blend will definitely have you swinging off vines in no time!
Brewing The Perfect Cup of Summer Tea With Green Tea

Everyone has their go-to method for brewing their favorite summer tea blends. Some like to dabble with bubble tea and fruity tea smoothies while other tea-drinking connoisseurs prefer the traditional green tea brewing methods of China and Japan.
While many people want to have that wonderful gunpowder green tea taste, they often don't want to do all the work that comes with brewing green tea, or the feeling of drinking a warm brew on a cold day.
You're in luck! There is an easier way to brew your green tea with only half the effort. Thanks to the sun, you can simply sit and brew as much as you like on a hot summers day. This method is called cold-brewing.
Cold brewing method? What is the cold brewing method?
Cold brewing is a fun way to make tea using the time, sun, and patience instead of your kettle. All you need is your favorite summer green tea blend, a clear glass jug, a couple liters of conditioned water, and some patience. Combine your ingredients and leave this wonderful combination out for a couple hours on a hot sunny day.
Make sure you avoid using tap water since the fluorides and chlorides in the water can affect the tea's flavor and/or spoil the tea. Try to find fresh-filtered water instead.
Sweet Green Tea Recipes to Try Out This Summer
With all of the heat and fun of summer comes all the newest trends to try. You can easily find many cookout foods, body care tips, and iced green tea blends that all use green tea in one way or another.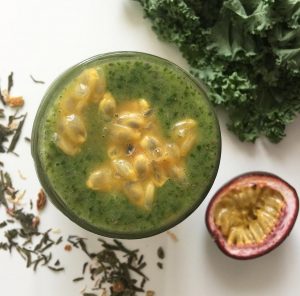 Green Tea Smoothies
Paired with one of the best green tea blends, this green tea smoothie will have you going bananas. Mixing this popular Tarzan & Jane tea blend with bananas, kale, lettuce, pear, mango, chia and passion fruit for a delicious summer tea creation.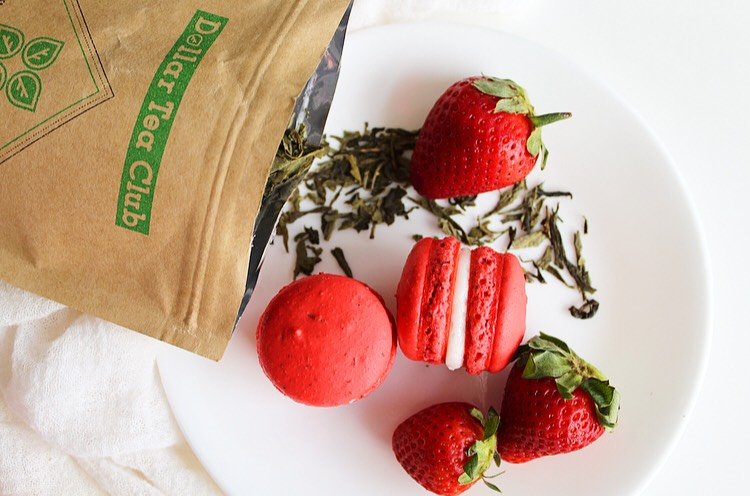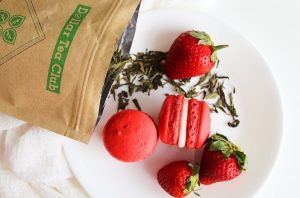 Homemade Strawberry Macarons
If you thought the strawberry shortcake summer tea blend was delicious, wait till you try this wonderful recipe! These macrons give you one more way you can enjoy your new favorite summer tea blend all with a sweet little spin.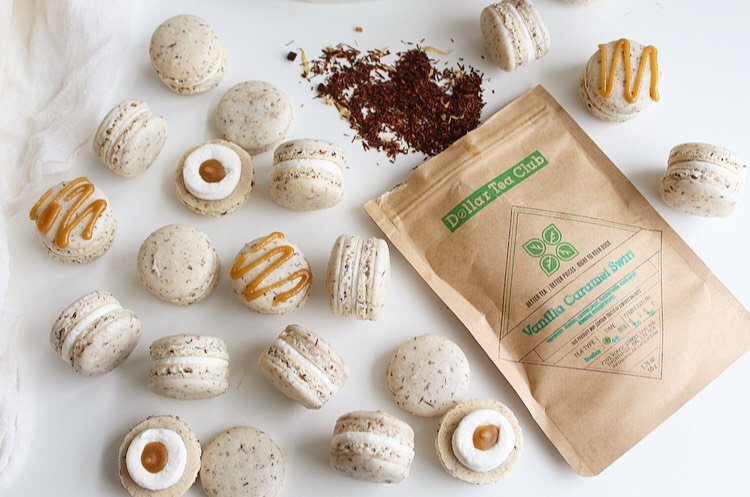 Delicate Vanilla Caramel Macarons
If you're not a fan of strawberries, that is perfectly okay! This lovely aromatic macaron recipe will pair well with any variety of flavored summer tea, black, green, herbal, floral or Oolong.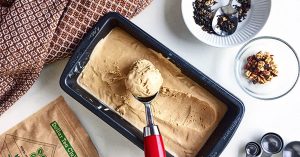 Tea-Based Ice Cream
Finding a good ice cream nowadays has become almost mission impossible with the number of preservatives and bad ingredients that are thrown in. The best way to remedy this situation is by making yourself some delicious summer tea flavored ice cream!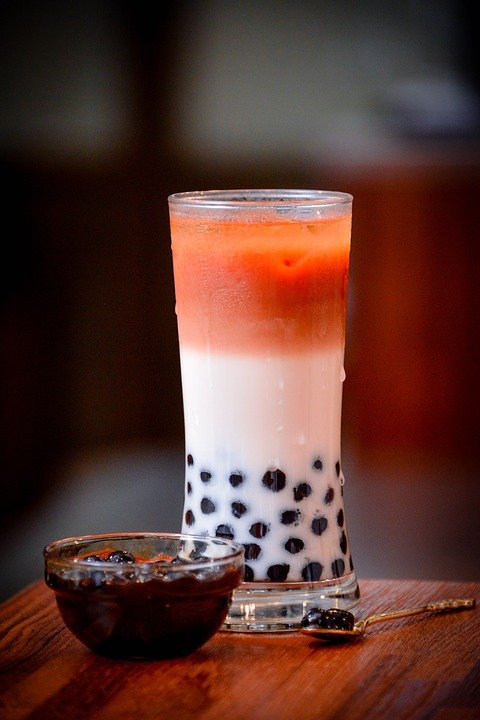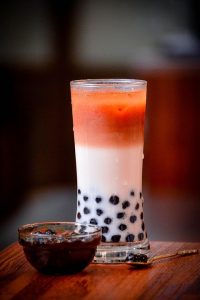 Homemade Sweet Bubble Tea
Bubble tea is one of the most popular tea drinks on the market. With bubble tea shops popping up everywhere it is no surprise that there would be over dozens of different flavors. You can make this wonderful tea at home with any summer tea blend of your choice!