Buying drinks for Starbucks and Second Cup can get pricey, especially if you're picking up your favorite chai latte (or any favorite beverage) multiple times per week. But you don't have to go out to make the perfect cup, because we've crafted the PERFECT Chai Tea Latte Recipe for you! You can make it right at home using your favorite loose-leaf blends from Dollar Tea Club.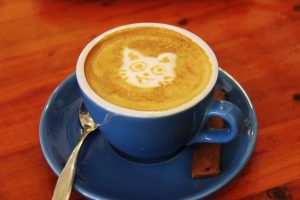 This recipe is simple to make at home because the ingredients are all things you probably already have in your cupboard!
Here are the ingredients:
1-2 tablespoons of Masala Chai
1/3 cup milk
3 tablespoons half & half
1 teaspoon sugar
Milk frother
The first step is to steep your loose-leaf tea, which you can do using a tea bag or an infuser.
Then, add your tea bag or infuser to your mug and fill It about 2/3 of the way full of hot water.
Typically, you would steep your chai tea for 2-3 minutes, but you can leave it a little longer (about 4-5 minutes) since it's going to be diluted with milk! While your tea is steeping, combine your milk, half & half, and sugar in a microwavable glass and heat for about a minute in the microwave.
For a vegan alternative, you can use almond milk instead and then add maple syrup to your latte once it's finished!
You can then froth your hot milk mixture using a milk frother, but that's not necessary if you don't have one. Remove your tea bag or infuser from the hot water and add your hot milk and there you have it, a delicious chai tea latte that you made yourself!
This recipe is a great way to step up your tea game and create a premium beverage that you can drink anytime!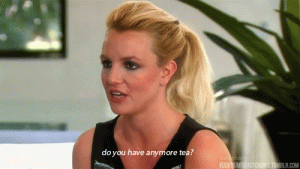 Premium Chai Tea Latte Recipe
This next recipe is a bit more complicated than your basic chai tea latte recipe, for those of you that want a really tasty and delicious at-home latte! While there are ingredients you likely have at home, there are some that you may need to pick up from your local grocery store.
Here are the ingredients:
2 cups water
2-4 tablespoons of black tea (we recommend Assam Organic or Masala Chai)
2 whole cloves
1 teaspoon ground cinnamon
1/2 teaspoon ground ginger
1/2 teaspoon ground cardamom
1/2 teaspoon ground nutmeg
1/2 teaspoon ground allspice
3 tablespoons pure maple syrup
¾ cup whole milk
Start by bringing the water and the spices to a boil in a medium-sized saucepan, whisking the spices in the water. Once the water is boiling, turn off the heat and let the spices steep in the water for about 5 minutes.
Next, turn the heat back on and add in your black tea and 2 tablespoons of maple syrup. Once again, when the water starts boiling you'll want to turn off the heat and allow the tea and spices to steep for another 5 minutes. Once the 5 minutes has passed, strain your mixture through a fine mesh strainer and you'll have your black tea base!
You'll only need a ½ cup of this chai tea mixture for your latte, and you can save the rest in the fridge for another day.
The next step is the milk, an essential part of the chai tea latte! Combine and stir the whole milk (or coconut milk or almond milk for a vegan latte), 1 tablespoon of maple syrup, and a little bit of cinnamon in a medium-sized saucepan. Make sure you're stirring the mixture often until the sides begin to bubble, at which point you can take the saucepan off the heat. You can then use an immersion blender (if you have one) or simply whisk the milk until it gets to be frothy the way you like it! Pour the ½ cup of chai tea into a mug and then add your frothy milk to the tea and voila! A perfect chai tea latte recipe for the perfect homemade chai tea latte.  
You don't need to dish out loads of money or wait in a long line for a perfect and delicious chai tea latte. Premium loose-leaf teas from Dollar Tea Club can be used to achieve the same results at home! Let us know if you try out any of these recipes and how they turned out!