Uncle Iroh Tea Blend
Brand new Uncle Iroh Tea blend inspired by one of your favorite characters from Avatar: The Last Airbender
Fans of the anime series Avatar: The Last Airbender may already be familiar with the character Uncle Iroh. When Iroh and his nephew Zuko arrived in the Upper Ring of Ba Sing Se, he took over the local tea shop. Uncle Iroh had a fascination for tea and knew this tea shop needed to be revamped.
Before Uncle Iroh came around the tea shop wasn't doing very well. It was run down and everyone in the city ignored its existence. Iroh was the right man to bring this shop back to life.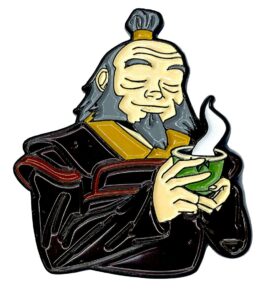 He renamed the shop The Jasmine Dragon, it was a dramatic and poetic style of name that he loved the sound of. It was his mission to create a tea shop where the customers felt at home. He wanted them to leave their worries at the door once they took a sip of his tea.
Uncle Iroh has become a fan favorite of the series because of his laid-back sense of humor and his ability to appreciate all the little things life has to offer. Nothing makes him happier than a good conversation paired with a nice cup of tea.
Tea is something that Iroh has always been knowledgeable with. He knows what type of tea will help ease another character. His offerings of tea and wise advice have helped him gain several friendships over his time in the series. He was even able to find peaceful methods to interact with enemies.
Everyone in the Upper Ring of Ba Sing Se grew to love Uncle Iroh and his delicious tea. He is one of the most peaceful characters in the series and very in touch with the spiritual world. Uncle Iroh represents all of the qualities that a good cup of tea should carry.
Uncle Iroh Tea
Avatar fans will be excited about this upcoming tea. The Tea Club is always coming up with new ideas for tea blends to keep tea-fans satisfied. Our latest blend was inspired by the beloved tea shop keeper, Uncle Iroh. This tea goes back to a simpler blend of jasmine and green tea. These were Uncle Iroh's favorite ingredients.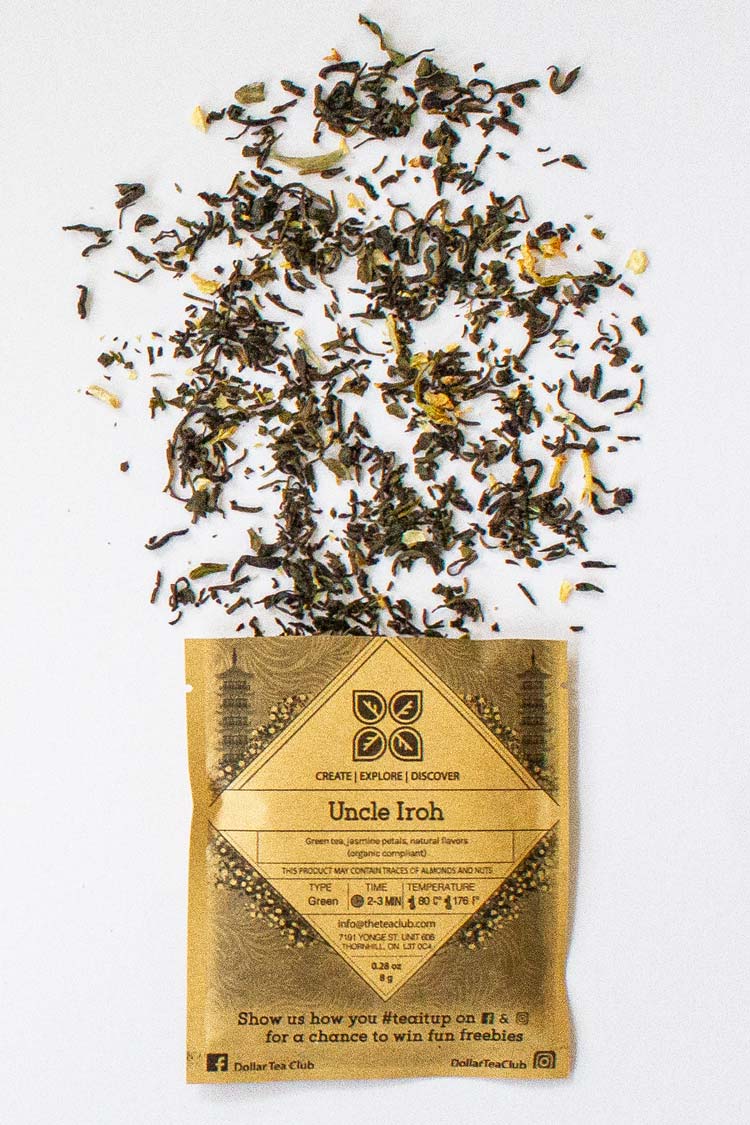 The Uncle Iroh blend is the perfect tea to unwind with after a long day. Sit back and kick your feet up with this relaxing cup of tea. A few sips will have you feeling warm and comfortable on a chilly night.
Green tea is a staple for all tea lovers. But the jasmine in the Uncle Iroh blend adds a nice floraly taste to this classic beverage. A little bit of honey goes a long way if you want a sweeter touch to your tea. The honey flavor pairs perfectly with the taste of jasmine blossoms and green tea leaves. This will soon be your go-to after dinner tea.
Did You Know?
Our Uncle Iroh tea has approximately 75% less caffeine per cup than coffee. Consuming too much caffeine has risks such as increased anxiety and heart problems. North American's are currently at an all time high for the amount of caffeine consumed in a day. Switching to a green tea blend is one of the best ways to reduce the amount of caffeine in your daily diet.
Anxiety and depression seem to be affecting more people than ever before. Making simple changes to what you consume in a day can have positive changes to your mental wellness. Instead of reaching for a second or third cup of coffee you should try a more calming tea. Uncle Iroh tea is just as calming as Uncle Iroh's good advice.
Disclaimer: While most people benefit greatly by switching from coffee to green tea, we can not guarantee this work for everyone.

Source
How To Drink Uncle Iroh Tea
The most calming way to enjoy Uncle Iroh tea is served hot. Allow your tea leaves to steep in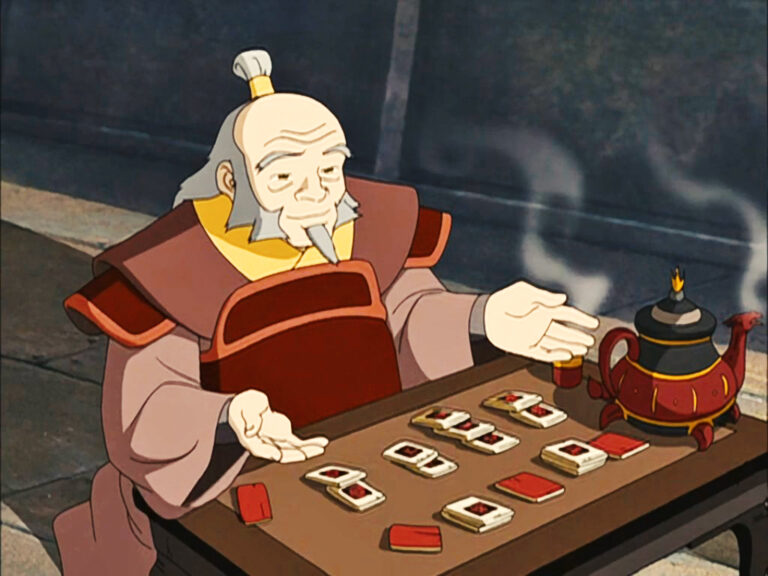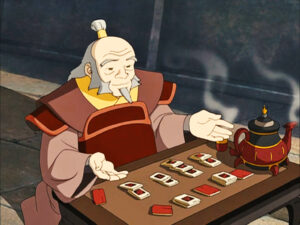 hot water for 3-4 minutes to get the best flavor. Enjoy this tea in one of your favorite surroundings, preferably with someone you can share a good conversation with. This is how Uncle Iroh would enjoy it.
If you prefer a cold brew or iced tea, make sure you double the amount of leaves used when you steep the tea. As you pour the tea over ice, the ice will water it down to create an enjoyable flavor to drink. Homemade iced tea is a much healthier option than store bought sweet tea. It is all natural and full of antioxidants and vitamins.
Uncle Iroh is one of the most calming tea blends you will find. He had a reputation for making the best tea you could ever taste. The characters in Avatar: The Last Airbender greatly respected him for that, even his enemies. He knew the right mixtures to create the best blends of tea.
To bring the taste of Jasmine Dragon to your home, The Tea Club is introducing this new tea that Uncle Iroh would approve of. It will easily become one of your favorite new green teas. Leave your worries at the door with a cup of Uncle Iroh tea. 
Uncle Iroh is now available and ready to be brewed in your cup! You can find our Uncle Iroh tea here.