Tea culture can vary widely all around the world, often differing in how it's prepared and what is added to it. For example, milk and sugar is common in many places, but travel to Russia and you're more likely to find jam in your tea. Besides that, the biggest difference when it comes to tea is whether it comes in a bag, or as loose leaf tea. Let's go over the differences, and some pros and cons of both sides of this never-ending debate for the ages. Loose Leaf vs Tea Bags, what's the difference?
5. Comparing Quality: Loose Leaf vs Tea Bags
One of the main points in favor of loose leaf tea is that, generally speaking, it's higher quality than the tea in tea bags. Sometimes, tea bags are used as a way to disguise lower quality tea leaves, but with loose leaf you can't get away with that. If you bought loose leaf tea and found shredded, crumbled leaves mixed in with dustiness, you'd probably not be too pleased, but that's common to see in bagged teas. According to theteaspot.com, many tea bags are made up of the dust and fannings of full leaf tea.
This doesn't mean that there aren't companies putting high quality teas into bags, and it doesn't mean that all loose leaf is automatically superior, but as a rule of thumb, you'll usually pay a bit more for loose leaf tea and it will be of a higher quality than that in tea bags. But not always!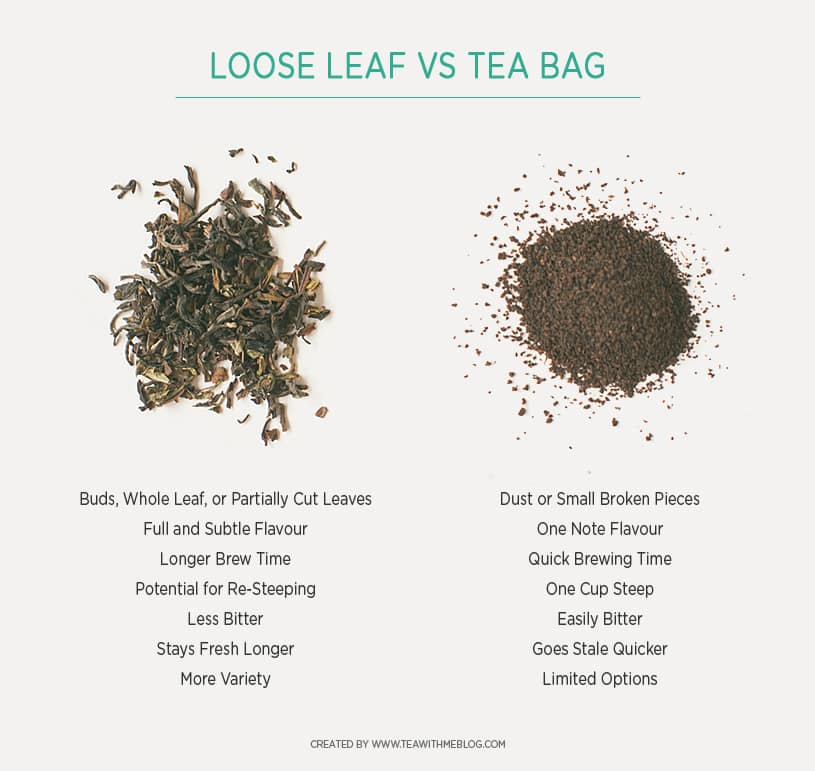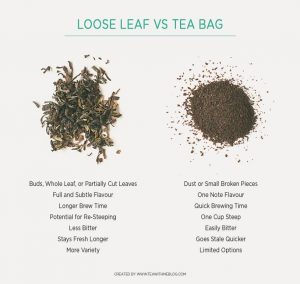 4. The Convenience Factor
One of the reasons that people choose bagged tea over loose leaf is because it's just easier to prepare. Being able to dunk the bag into the hot water, then easily flick it out when it's done, is just inherently simpler than adding the extra step of using a tea infuser and then having to clean it out later.
Dumping the spent leaves into the trash isn't the biggest of chores either though, and one of the advantages is that you don't need to find a place to rest your soggy teabag in the meantime. Overall, tea bags are a bit more convenient if we're being totally fair here, but that's really their only advantage.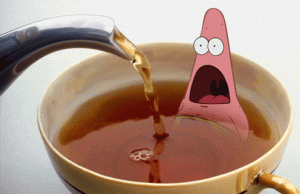 3. The Environmental Impact: Loose Leaf vs Tea Bags
Some people are concerned with the environmental impact of using tea bags over loose leaf tea, and don't mind the extra moment it takes to clean their infuser when it means producing less trash. Tea bags are compostable for the most part, save for a small portion of plastic in many of them, but even that small amount of plastic is still more than we'd ideally like to be putting into a cup of hot water. There are companies out there using fully biodegradable and recycled tea bags, but that's usually more of a specialty product that you'll need to seek out, rather than the norm.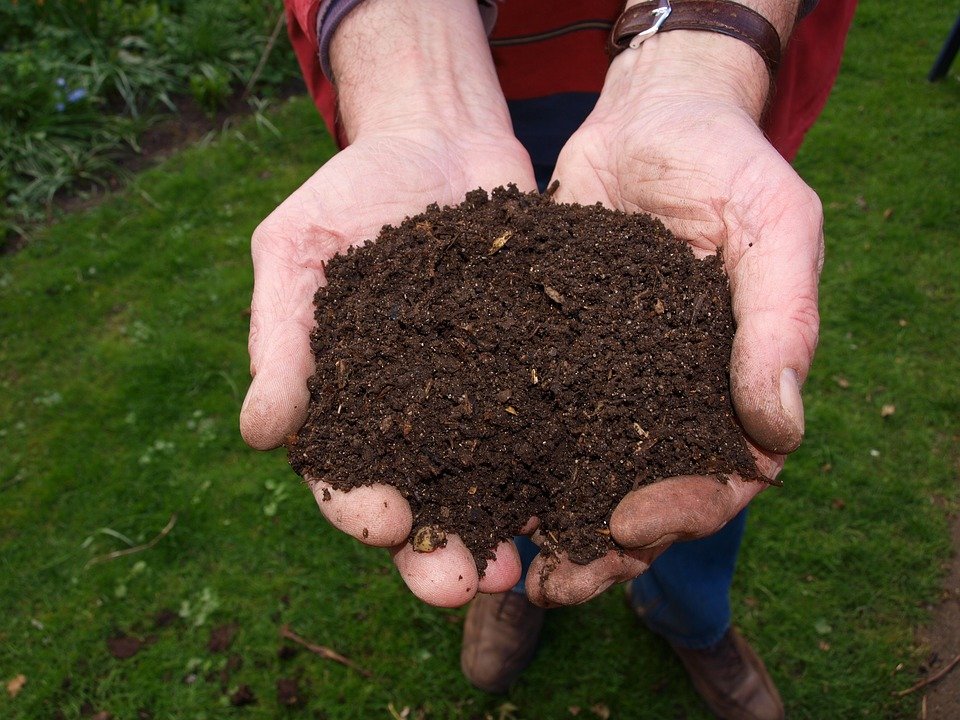 2. Best of Both Worlds
If you prefer loose leaf tea but want to prepare it with the convenience of bagged tea, not to mention if you want to try creating your own blends of tea, then you can get empty tea bags that you fill yourself. This allows you to put the finest teas in them and gives you the best of both worlds. Another reason to start with empty tea bags and to make your own is if you enjoy herbal teas, or tisanes. For example, some people like to drink echinacea tea, and  would rather create their own blend for a better taste, and to ensure higher quality.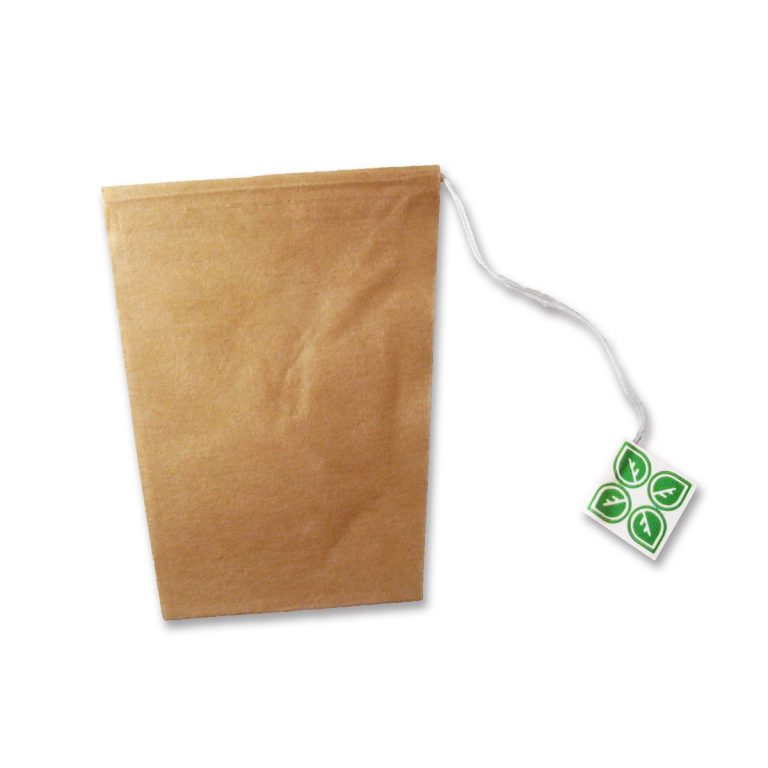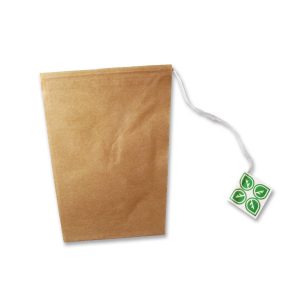 1. The Golden Rule of Tea
At the end of the day, it's all about going with what you enjoy. Dollar Tea Club opens the door to try so many different and unique types of tea, and that's what its all about.
When it comes to the loose leaf vs bagged tea debate, do we tend to favor loose leaf teas for the reasons mentioned above and plenty more? Sure! But that doesn't mean we're above a mug of bagged tea either, especially under the right circumstances. The golden rule of tea is to try new things and go with what you like the best! You can listen to recommendations from tea experts, but at the end of the day your expert opinion about what you enjoy the most is the only opinion that matters!
This guest blog was brought to you by Tea Perspective, your one stop for tea news, culture, information, reviews and more.
Be sure to check them out here