Sweeten Your Tea The Right Way
Honey vs Sugar: Which One Do You Use?
Let's be honest for a minute, one of the main reasons tea drinker prefer to fill up their mugs with their favorite blend instead of reaching for a juice or soda is because it's an all natural and healthy choice. You're doing your body a huge favor by choosing tea instead of a drink filled with sugars and artificial flavors.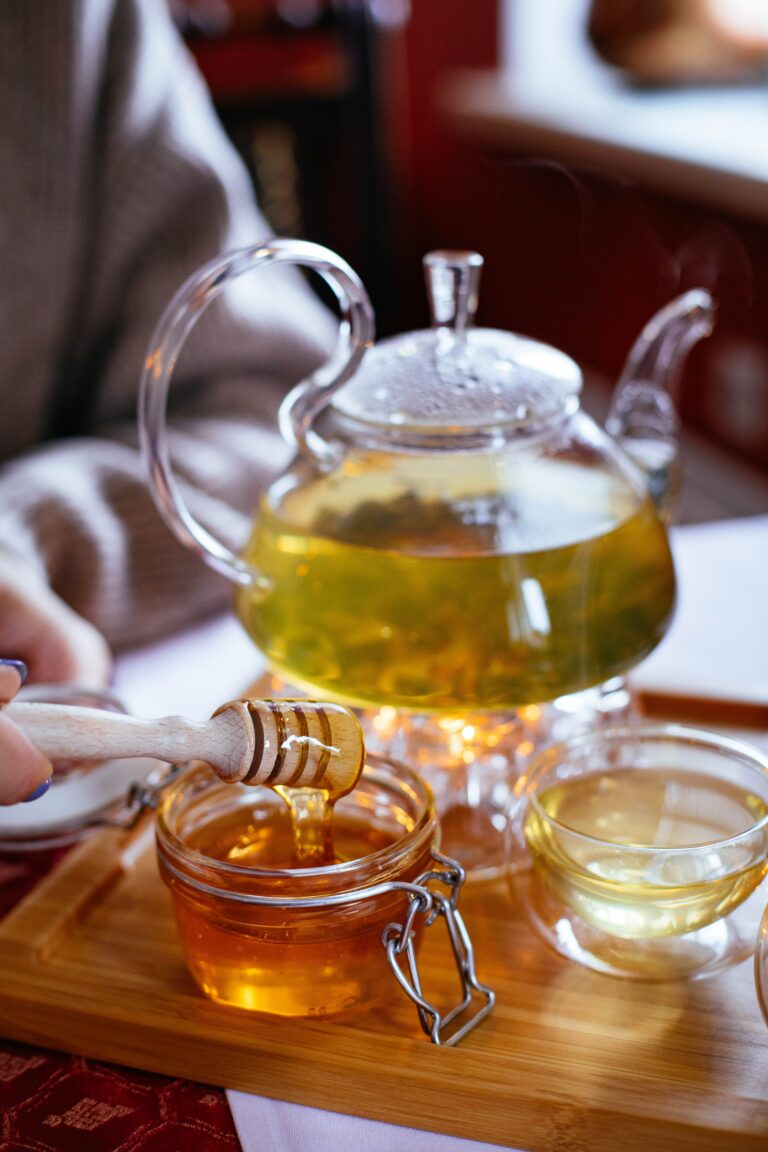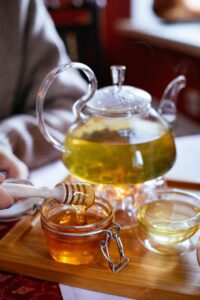 While some people enjoy their tea as is, other people like to add something to sweeten it up a bit. We can't forget about iced tea either, it always tastes better when it's on the sweeter side. 
If you're a fan of sweetened tea there's a chance that you could be drinking it the wrong way. Do you put sugar in tea? If you do, then you should stop. Tea is a great drink for cutting back on sugar and there are much healthier (and tastier ways) to sweeten it. Using honey instead of sugar in tea could change the way you feel about your favorite blend, for the better.
Honey vs Sugar In Tea: Why Honey Is A Better Choice
Putting honey in tea is a much healthier choice than using sugar. You may be wondering why, considering that honey has just as high of a sugar content as the sugar that you would add to your tea. 
The makeup of honey and sugar are slightly different. Both have fructose and glucose. While sugar is an equal 50/50 when it comes to fructose and glucose, honey has 40% fructose and 30% glucose. 
What makes up the remaining 30% in honey? Along with water and pollen, there are minerals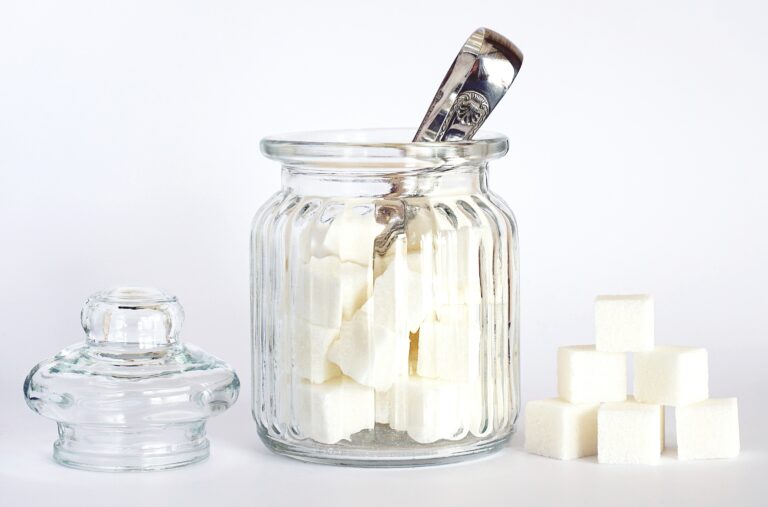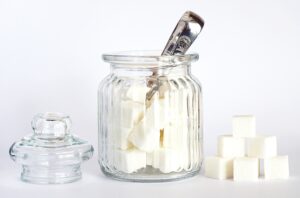 such as magnesium and potassium. Sugar doesn't have any minerals in it that your body could benefit from. Actually, since sugar has a higher fructose level it is more likely to raise blood sugar levels. 
Some people are initially turned off by the idea of honey because it has a few more calories than sugar. That's only if you use the same amount of honey as you would sugar. When you start adding honey to tea you will notice that you don't need to use nearly as much as you would with sugar.
When it comes to the raw honey vs sugar debate, one of the biggest deal breakers for people is the fact that sugar is processed while honey is natural. Your body has a more difficult time breaking down processed foods, which could lead to weight gain or other health issues. 
More Reasons Why You Should Stick To Honey in your Tea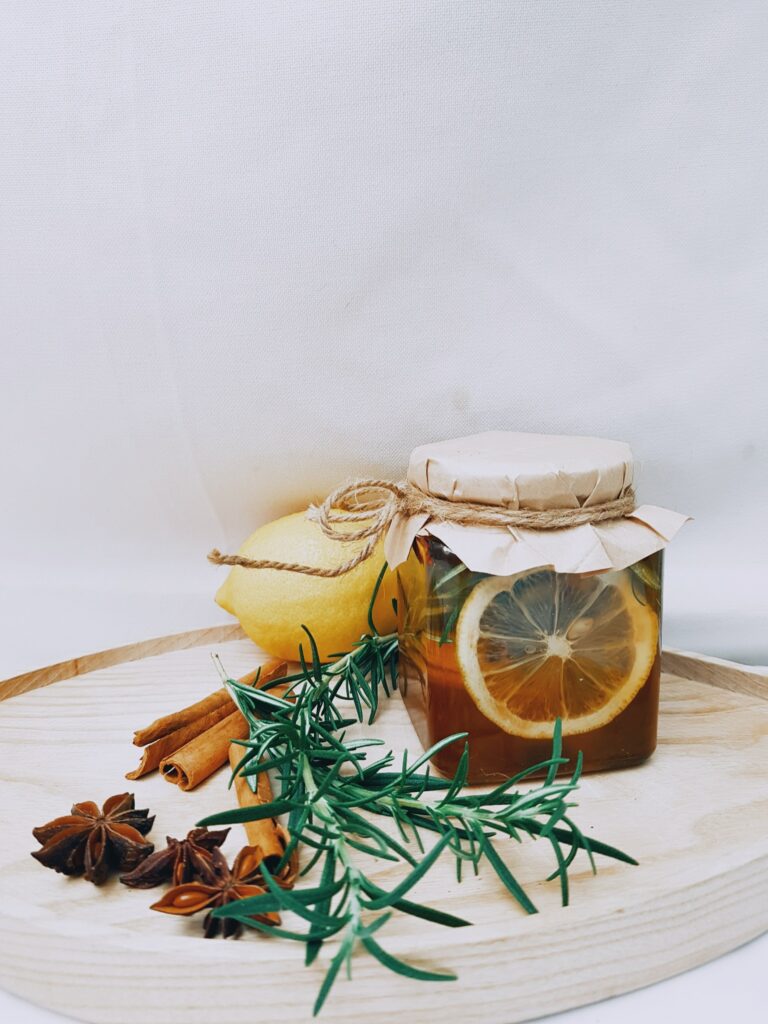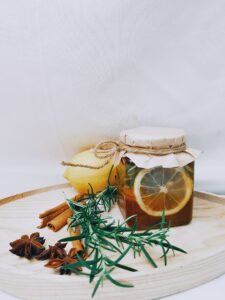 As mentioned above, there is absolutely no nutritional value to sugar. So if you're going to sweeten your tea at least use something that your body can benefit from. You may have heard of people taking a spoonful of honey to soothe a sore throat. The reason for this is because honey is loaded with antibacterial properties.
For a lot of people taking a spoonful of honey straight is too sweet. However, mixing a spoonful of honey into your tea could turn that beverage into somewhat of a superdrink that could help you combat those cold and flu germs. 
Since honey is packed with antioxidants it could help you maintain a healthy gut with regular consumption. Adding sugar to tea will likely just add more weight around your gut. In the olden days, Greeks were known to mix honey with wine and water. They believed it was an elixir that could help with digestion. Some even used it to help treat infections and other pains. (source) 
Healthy Ways To Sweeten Tea: Does Honey Affect The Flavor?
When it comes to flavor, many people notice that honey actually compliments the taste of their tea better than sugar does. For some people, it takes a little experimenting to get the right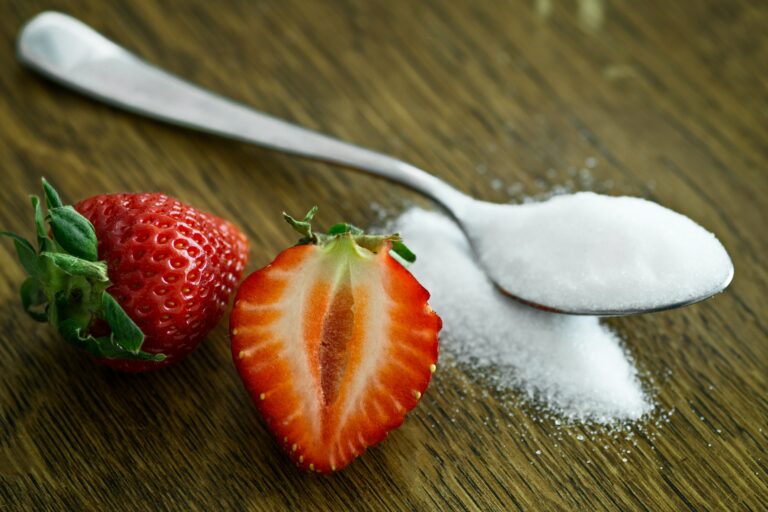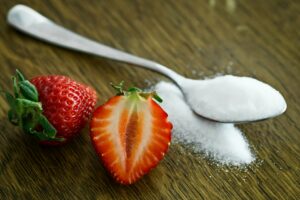 flavor ratio. You see, there are hundreds of different types of honey available. Since each type is made from a different flower, some honey will compliment certain teas better than others.
Depending on what you like, adding something to jazz up your honey might completely change your world when it comes to drinking tea. Adding a dash of cinnamon or ginger, or even a squirt of juice from a lemon or orange, can really liven up your beverage. It's also a great way to add more nutritional value to your drink. 
One Thing To Keep In Mind About Tea And Honey
Do you put honey in tea? Or maybe you plan to start after reading this. One thing you should be aware of is when you decide to add honey to your tea matters. You should never add honey to boiling hot water because that will cause it to lose all of its nutritional value.
Traditionally when you make a cup of tea you allow it to steep for a few minutes before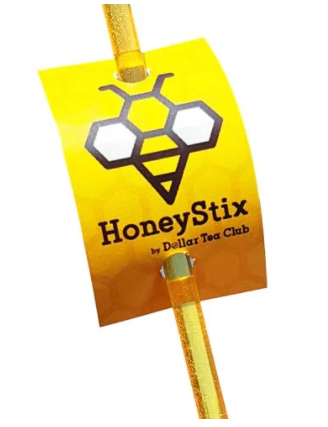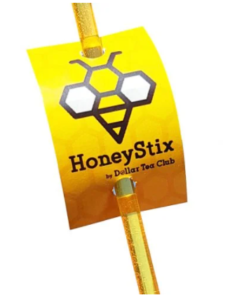 drinking it. We recommend adding the honey after the tea has steeped because this gives the water a chance to lower in temperature so you don't lose any of the honey's great benefits.  
Honey or Sugar: Final Thoughts
When it comes to the honey vs sugar debate, we will side with honey any day of the week. Have you tried honey our sticks yet? Honey sticks make sweetening your tea simple. Each stick contains the perfect amount of honey so there is no guessing on how much you need. Our favorite part about them is that they completely eliminate the sticky mess. 
Sources:
https://blog.piquetea.com/tea-and-honey/
https://www.quora.com/Will-it-make-any-difference-to-my-health-if-I-sweeten-my-tea-coffee-with-honey-instead-of-sugar-and-why
https://www.tinroofteas.com/tea-blog/health-benefits-honey-tea