How to Fight procrastination with Tea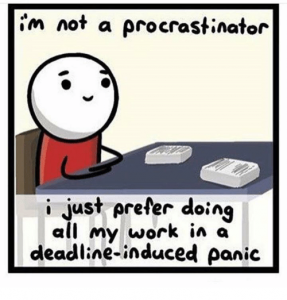 Currently studying at high school or university? Working a full-time job? Either way, procrastination is a real struggle. So, if you're finding yourself putting off or delaying tasks, especially those that require immediate action, you've got a procrastination problem! But don't worry, tea can help you get focused and finish your work. Here's how to fight procrastination with tea!
Green tea helps you focus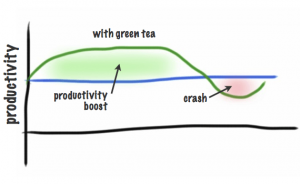 It's true, green tea does help you focus! If you can't seem to concentrate on your readings or your work, try drinking a hot cup of green tea! For a classic cup of loose-leaf green tea, try Dollar Tea Club's Sencha Organic. For a green tea that packs more of a punch, try Dollar Tea Club's Tarzan & Jane! The reason why green tea is beneficial for your level of concentration is that one, it contains caffeine (which is essential, if we do say so ourselves). It also contains l'theanine, an ingredient that has been show to increase tranquility and help release caffeine more slowly.
Drink more water
You know what tea is made of? Water! Water provides your brain with electrical energy for your brain functions, and has been proven to help you think faster, clearer, and more creatively. Your body depends on water (obviously), so why not make it tasty? Steep any of your Dollar Tea Club favorites and enjoy them hot or cold! This is perfect is you don't want to consume any caffeine and just want a tasty beverage to enjoy! For this, we recommend any of our Rooibos or Herbal tea loose-leaf blends.
Stay hydrated, period.
It is so important to simply stay hydrated. Whether you're drinking your favorite Dollar Tea Club blends or grabbing a coffee or a water bottle, just make sure that you're drinking enough throughout the day! If you're dehydrated, you won't be able to focus on your work, which will inevitably lead to procrastination.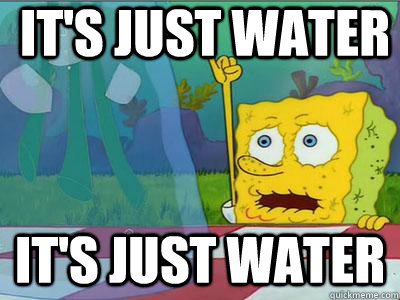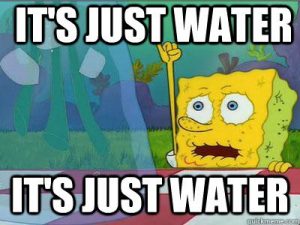 So, while you're sitting in the library or in your office building, make sure that you're taking in enough fluids throughout the day! Here at Dollar Tea Club, we believe the best (and tastiest) way to do that is by drinking our loose-leaf tea blends. Try a cup of Sencha Organic for a caffeine-boost or Berry Banaza for a caffeine-free Rooibos blend!